First, thanks to Kimberly at NV Charts for her helping me order some charts. Averisera is still a paper-chart boat and NV makes nice charts. Now I have a complete Caribbean set. Hmmm...
Recently, I took some pictures of the boat's interior. We haven't much room, as shown. It is OK when we are sailing but tight when we are at rest. Elizabeth made the backrests and pillows. The big issue with a small boat is keeping clutter under control.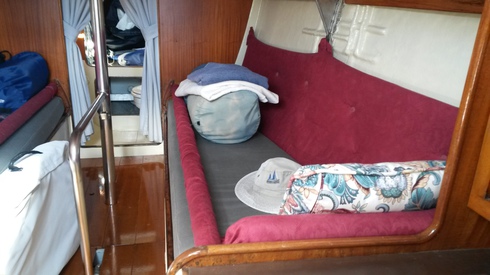 We put our ice box behind the steps in front of the engine access door. The port-side berth is installed for an overnighting grandchild. It happens!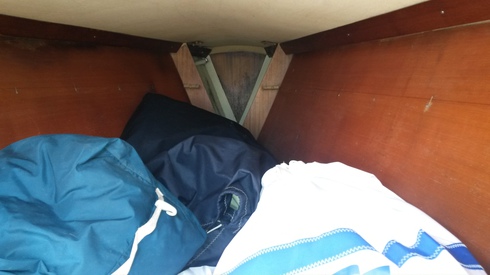 Foew peak is tiny. Room for sail and our personal gear when cruising.