The Hanse 400, Valanta, needed a good cleaning and rearranging. Hot work in a rolling anchorage. The results are OK.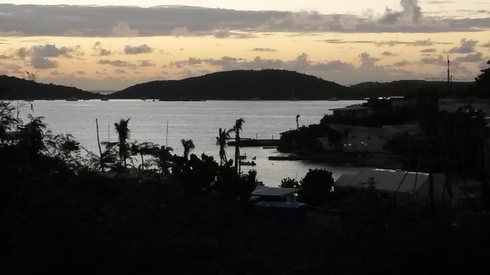 View of the harbor from "up the hill" and the USVI have hills. Valanta not visible though off to the left. Great St James Island in background. Christmas Cove anchorage in lee of island.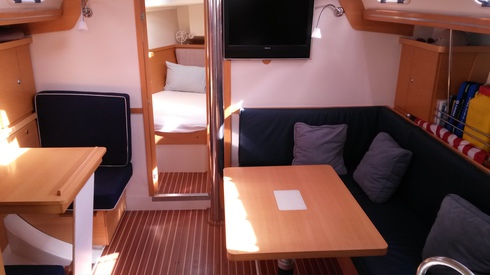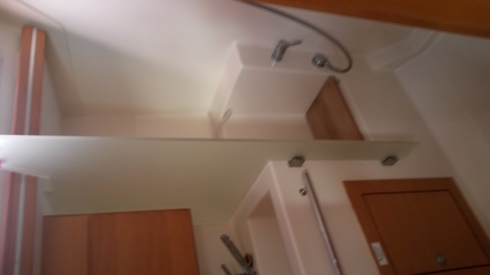 For some reason, this computer will not publish a portrait image as anything but landscaape. Maybe operator error??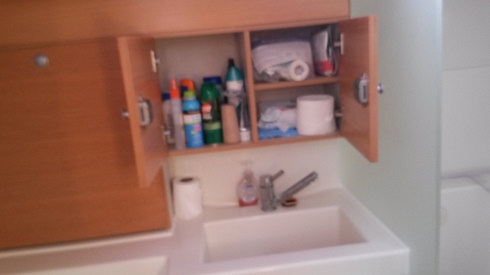 Dishes are clean, lockers are tidy, floor is wiped and the boat is ready for the next sailors to step aboard and sail, sail, sail.
The "rubber ducky" leaks and Norm had some repair materials in his kit for just such an event. The little quick patch from West Marine is OK. The major leaking is stopped. The problem is that the patches do not overlap well so the air weeps in a few places. Much improved, though.
The problem to solve is one of reinforcing the Hypalon at the verry afdt end bottom of the pontoons. No matter how diligent we are, the boat gets dragged up the shore and the tube gets a slice or puncture. "Captain" Norm recommends a sacrifical layer of Hypalon laid onto the exposed areas of the pontoons.
The other idea is to have a nice rowing dinghy in plywood with an epoxy/glass bottom layer.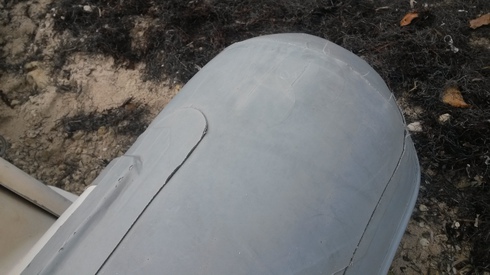 .The damaged area is repaired with a clear plastic patch, adhesive on one side. There are three of the three inch rounds arranged to cover offending slices. The slices were discovered using a soapy water solution. Bubbles mean leaks. As luck had it, the slices revealed themselves one at a time.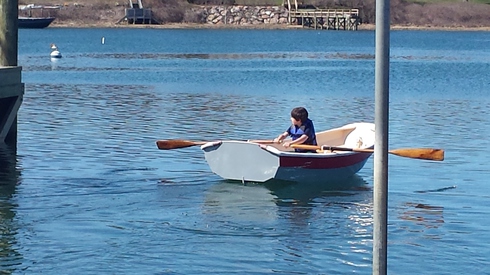 About nine feet long, tows like a dream, strong as a horse and carries a big load. A bit difficult to stow on deck. Difficult but not impossible.
tag: Valanta. Also see Valanta Bermuda to St Thomas