We have been watching the growth on the bottom of the boat increase with unusual speed. Divers have been called but never show up. Scrubbing and scraping hasn't kept up. So, we hauled the boat at Stage Harbor Marine using the Nauset Marine hydraulic trailer.
Thanks to Elizabeth for putting about four hours the other day to get the worst of the grassy growth off. Scotty of
Nauset Marine
knows our boat and hauled it very professionally. The guys at Stage Harbor Marine are so helpful. Andy, Drew, and Mel, thanks.
Mea culpa: this all happened because Norm applied the Vivid paint too thinly in the first place! See entry
http://www.averisera.com/2016/08/
The bottom looked pretty but the paint was to thin.
Some pictures of the boat being hauled, cleaned, and painted with the first coat of Micron CSC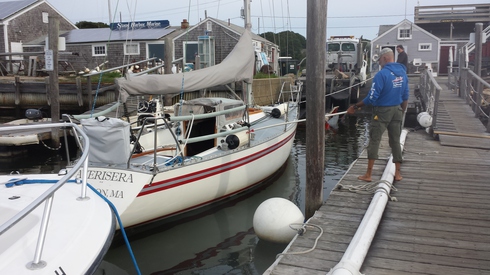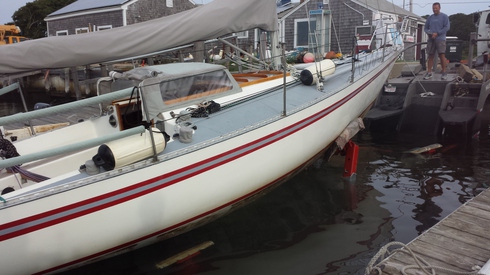 Sea squirts grew in places we did not get at with the brush.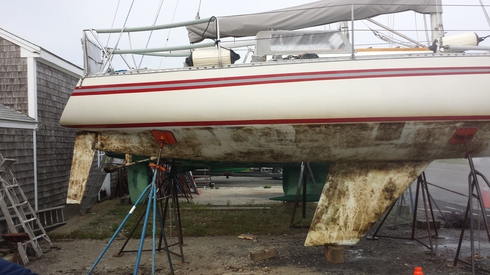 Drew of Stage Harbor Marine used a power sprayer to get the crud off. We can see where the paint was thickly (properly) appled and easily cleaned. We are not making that mistake again!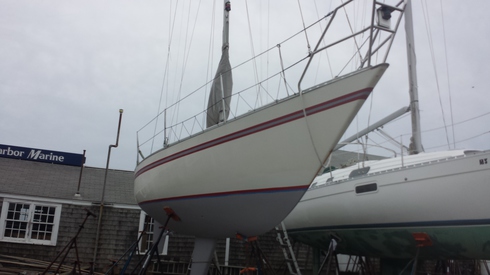 The first coat of Micron CSC Shark White. It matches our white, grey, red livery. Style points?