Zeppelin the Skerry progresses. We have started taking out the stitches.
We received the package of "
boat
in a box" a few weeks ago. This is the eleventh day of working on the project. Tomorrow and the one after will be wait for the
epoxy
to cure days and we don't count those.
This morning, we removed the wires from the plank panels which were tacked together with epoxy filler. Zowie, the boat did not spring apart! The next phase is to fill in the seams with more filler. Two different consistencies are used. Here we see Elizabeth cleaning up after the seams have all been filled. We use plain old alcohol on a rag to clean the epoxy drips. The boat is beginning to take on a personality.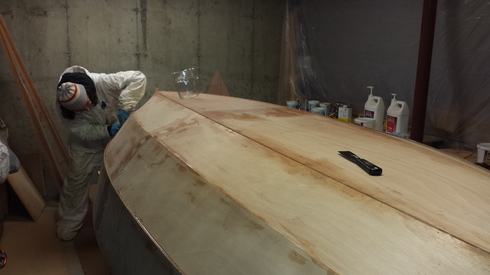 Day 1 of the project looked like this: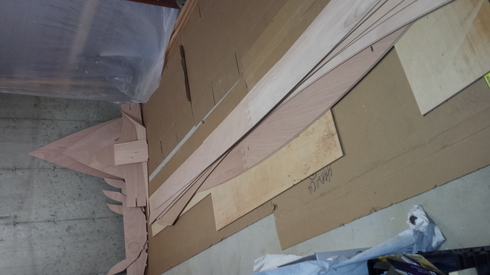 We opened up the big box, took out the parts and dry fitted a couple of the plank panels. It looked like it would work as planned. So far, so good.