We have a new carbon mainsail and a five year old, hardly ever used carbon jib. Last weekend, we got them both up together and it was nice. We didn't fuss very much with settings or controls and simply enjoyed sailing a nice boat with a beautiful rig on a stunning day.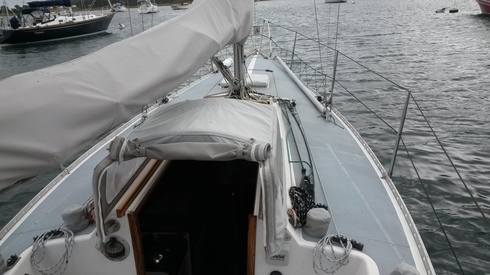 Averisera's deck. View before departure from Stage Harbor, Chatham, MA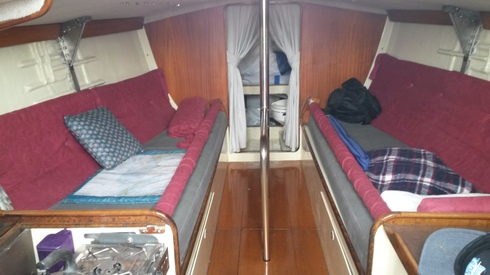 Our pretty but not spacious interior.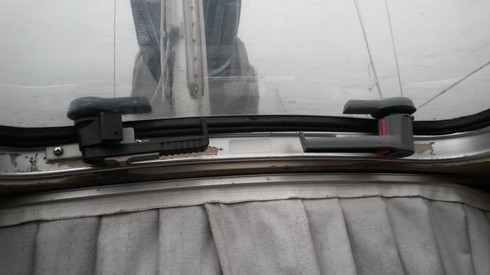 The forward hatch latches need to be replaced. Here is the first fitting of one of the two replaced latches. Thanks, Zachary!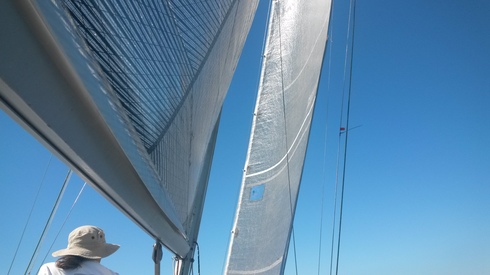 Thanks to Doug Pope's sails and rigging outfit in Rockland, ME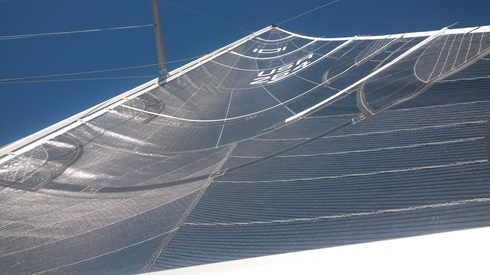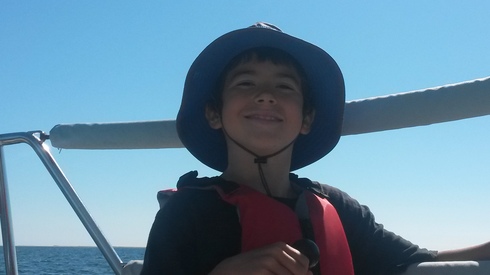 Kid keeps showing up on board the boat.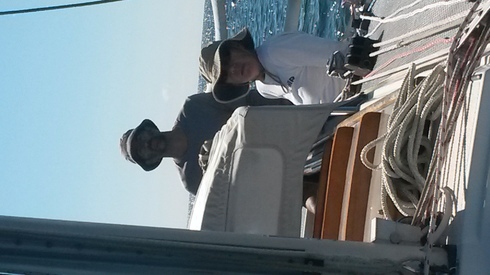 Parent and grandparent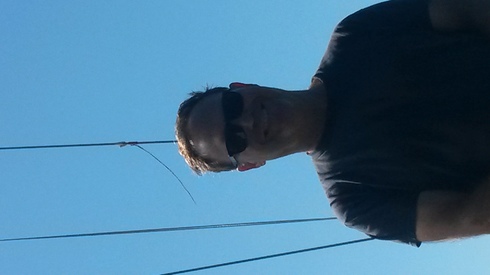 And then we sailed into Harwichport Boat Yard and unrigged the yacht.