Sunday, May 21, Stage Harbor,
Chatham, MA
, USA
We got everyone together and went for a sail. Beautiful day, 8-12 knots from the NE, flat seas and bright sunshine.
Wow, what a day.
The PLAN A was to do a bit of sail training with our
FIGAWI
Race crew and enjoy the boat. Executed as planned. (wow, what a day.) Zach, Tabitha, Elizabeth, Tom, and Norm sailed, checked the rig, set and trimmed the #3 in a variety of configurations, flaked same, set and trimmed the new Doug Pope kite, stowed same, set and trimmed the #4, flaked same after sailing into the mooring. Wow, what a day.
The FIGAWI is a 25 mile race from Hyannis to Nantucket via a couple of government marks in
Nantucket Sound
. www.figawi.com
Averisera is in Class D and we are one of the faster boats. Our class includes two division winners or top finishers from previous years. One is Tojours the Tartan 37 and the other is Tabu, a Catalina 34. Both are well sailed but neither are distinctly advantaged over Averisera. We can win this race...
A few pictures from the sail.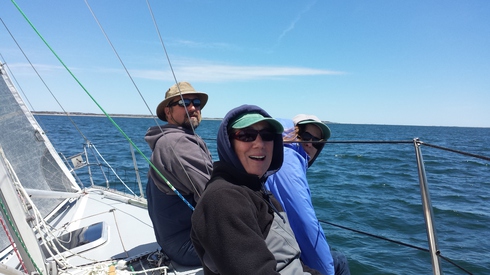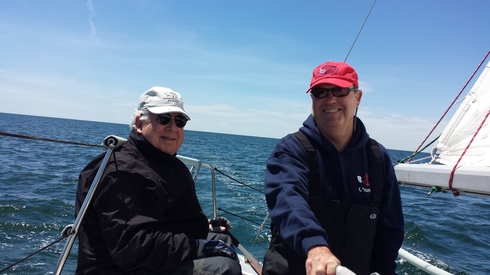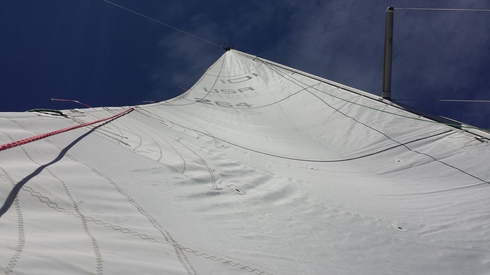 OK, that's ugly. Cunningham on, backstay on, outhaul on... yup looked better after all that!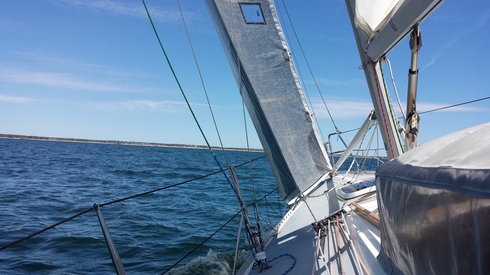 Tags: May 21 test sail