We love our boat and really wish we could manage a cruiser with headroom and Averisera. Just don't think so. Maybe if we didn't have a big garden and Mama would never allow that. (Not so certain Norm would either)
So, we are looking for a sailor who has $15,000 for a nicely tricked out Aphrodite 101. Collected below are some boat pics. As for equipment. Cruising stuff and racing stuff. It all goes!
From our first year, 2007, showing the old Diamond main and 1/2 oz kite which blew out moments later when a squall hit.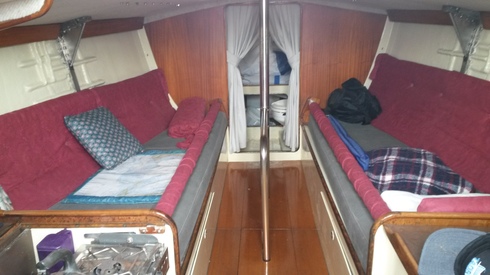 We have made Averisera comfy for cruising. We used to cruise to an away double-handed race, race, and then cruise home. One year we weathered Hurricane Danny in Fox Island Thorofare in Maine which cancelled the DH 100nm Maine Rocks Race. We went back a few years later and placed first.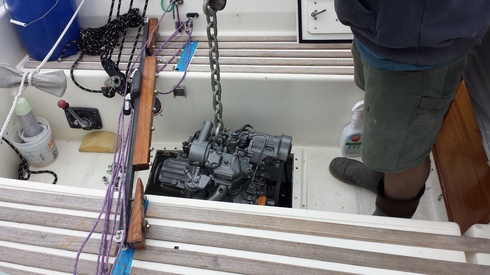 Rebuilt engine going back into place a few years ago. Thumper runs well.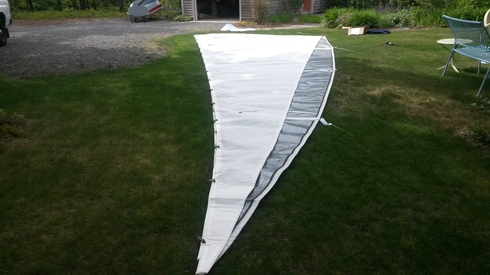 The dacrom 102% jib atop the black 102% jib. Both from Doug Pope in Rockland Maine. The black sail has battens and is very powerful. The PHRF committee did not change our rating.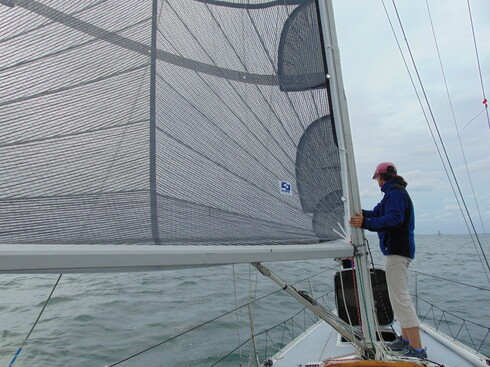 New mainsail from Doug Pope. It has only been up a few times as we use the dacron main most often for day sailing.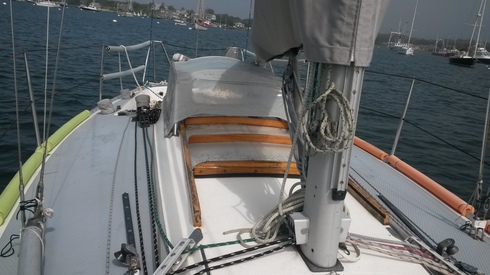 New canvass is being made now.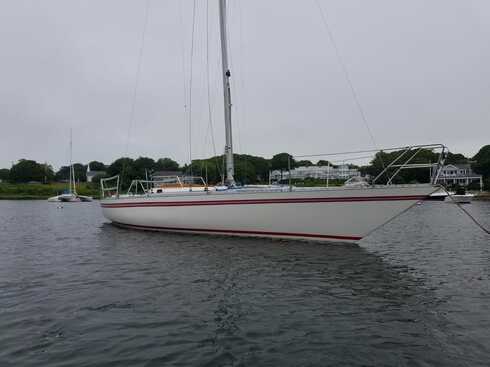 Launch day, June 25, 2019
Next question... what to buy? we looked at a Tartan 37 which mama says is too big. (you can see where this is going...) I'd like to have a look at Sabre 34 especially if it has a keel/centerboard configuration.The Cape is just so shallow and we may get to cruise the Bahamas where the water is thin, too. Maybe a catamaran?
Staye tuned and send suggestions to me at nhmartin at outlook dot com