Way, way back in 1972, Norm raced in the SORC aboard a 48 ft yawl,
ACADIA.
One of the memorable boats in another class was the 60 ft Aage Nielsen sloop,
HOUND
. Every once in a while, I would see her again in Maine or the Caribbean. What a pretty boat. There she was sitting on a trailer at NEB awaiting winter storage, I suppose.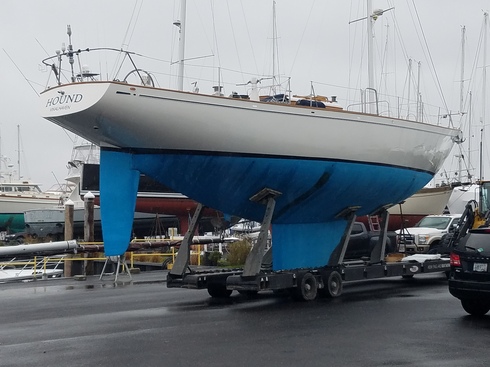 Seems that sometime around 2012 she got an overhaul and a new underbody. The original shape featured a full skeg with bustle and a more rakish keel. At least almost every other similar boat of that era had those elements. No matter, HOUND looks great.