Since our sailing vacation was cancelled (postponed), due to 1) our not being ready, 2) the boat not being ready, 3) potential babysitting services being required due to parental injury and 4) the final straw, Pipe C leaking the oil out of the engine - we had this great opportunity to spend some time with our favorite kids in western ma, Zach and Tab. Always a pleasure to spend time with these two. We anticipated leisurely walks, heady conversation, wonderful views, good eats, cool nights and who knows what else! All our expectations were fulfilled and more.
Norman on the trail up to Jones Nose, Mt. Greylock.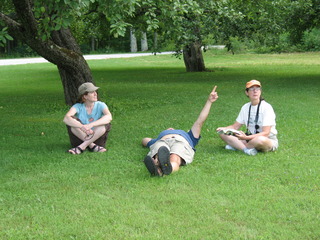 Birdwatching is a sedentary sport. Zach, Tab and E on the lawn of Field Farm Guest House, Williamstown.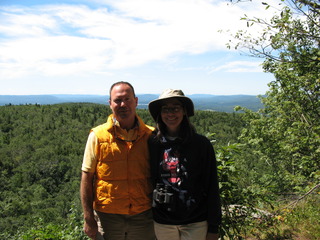 E&N on Round's Rock Trail, scenic view looking south-west.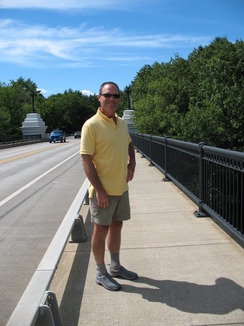 On the way home, on Route 2. This is the French King's Bridge, built in 1932. We have to do some research on who the French King was.