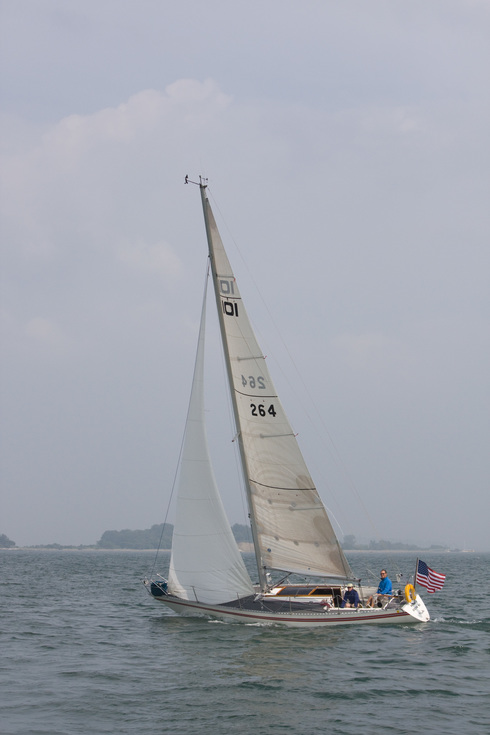 http://figawi.com/the-race/race-overview/
http://www.newportyachtclub.org/Racing/Offshore/Offshore160/offshore-160
http://www.newportyachtclub.org/Racing/Offshore/NESoloTwin/new-england-solo-twin
http://rocklandyachtclub.org/sailboat-racing/maine-rocks-race/
Three races we'd like to do. The local Hyannis to Nantucket "Figawi Race" is a must do. We finished fourth and think we can do much better.
The other two are run from the Newport (RI) Yacht Club and are shorthanded. The Offshore 160 is singlehanded. The NEST is a double handed event.
With some luck, we might make the September Maine Rocks Race out of Rockland YC in Maine. It is a 100 nm double handed event we won a few years ago.
Work gets in the way of sailing....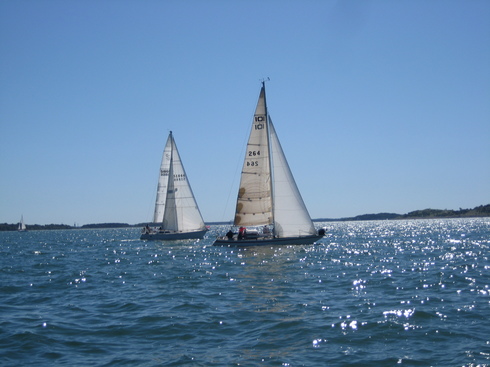 Averisera and Tupelo Honey. Years ago on Boston Harbor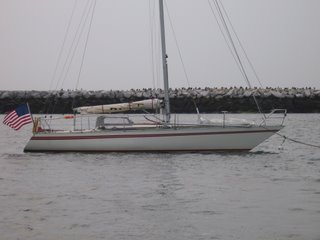 Years ago at a mooring off Provincetown after a double handed race from Marblehead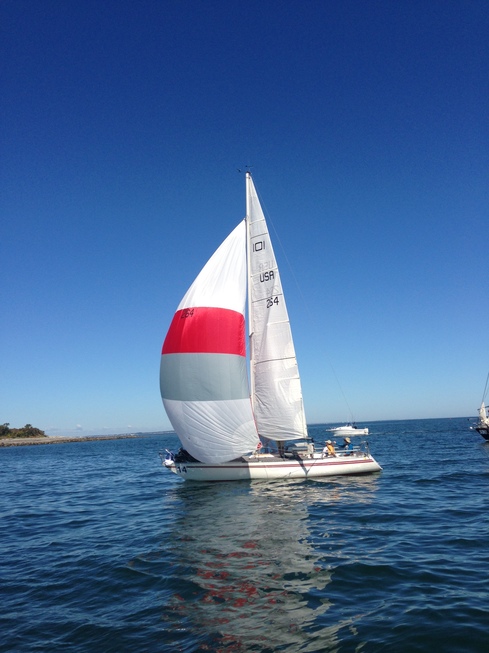 Our new main and kite from Doug Pope in a drifter on Boston Harbor. The new Pope black sail is just visible on the fordeck. Doug has made us nice sails.