Averisera was in the water all winter and we have just gotten a chance to clean the interior and clean the bottom. All this is in preparation for the first race on May 27, the FIGAWI. Last year, we did not hual early and the resulting growth may have held us back a bit. This year we are going to be slippery.
Special recognition to the Chatham Station USCG crew. We see the men and women often during the season and this year at the boat yard. Averisera was docked next to the fuel dock used for refueling their 40001 patrol boat. The crew came aboard and gave us an inspection. Yes, we passed. We showed off our boat and chatted. It was very nice to get to know them a little better. Good kids.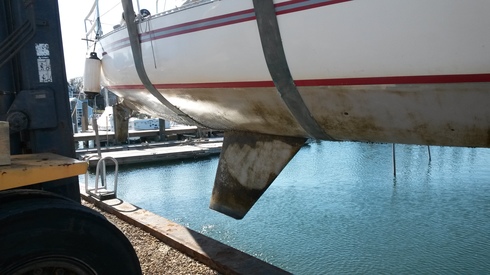 I brush the bottom from the floating dock. The brush is OK if it is done every week. This is the result of a brushing last week after a few months of no attention. It is difficult to do a thorough job when working from a floating dock in poor visibility.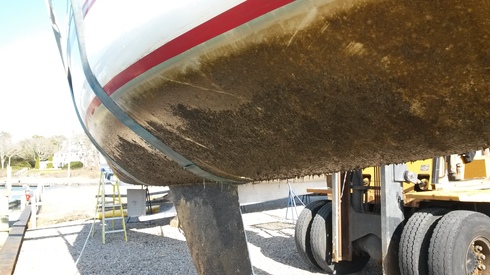 At our floating dock we can only scrub one side at a time. This is the unscrubbed side. Cleaning was certainly required.
As we were about to turn the boat in her slip, the world's nicest boat yard boy (son, Zachary) offered to simplify the whole operation by hauling the boat and pressure washing it. Thanks!
Harwichport Boat Yard.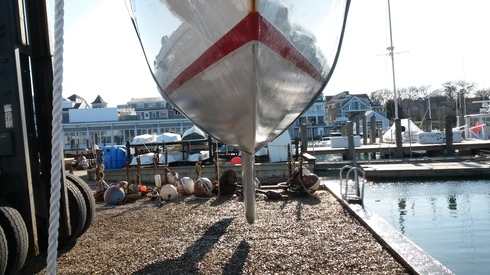 Skinny and Slippery
Looking good. In a few weeks, we will find out if we are fast enough to bring home a trophy.