Quick update to show installed teak. Also a thank you to Zachary for hooking up the electrical and testing the lights. Soon we will have the bow numbers, outboard, and name installed. Norm is going to make a run to pick up safety gear, anchor rode, and a better cabin vent. We prefer the solar powered type. There will be other things but we are pretty close to launch ready.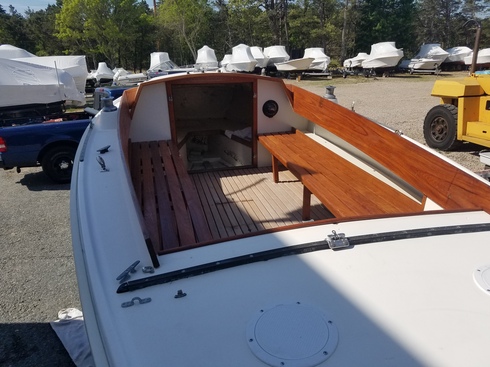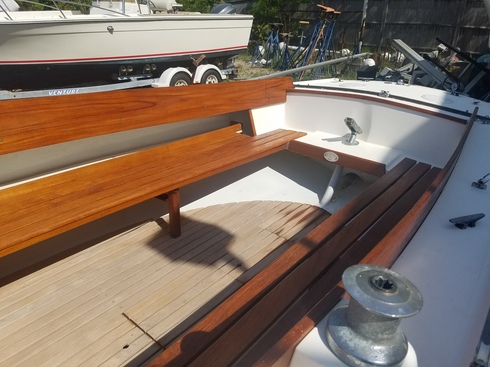 Zachary also found the parts supplier, Ensign Spars, on line. This is great for getting the little fiddly-bits. https://shop.ensignspars.com/
Norm has been in touch with the fleet commodore and is working through the forum on some technical stuff.
The project is coming together.