Elizabeth and Norm got off Cape (end Sep '16) to visit friends Tom and BJ in Kittery, ME then help Tom with Race Committee for the Gosport Regatta. The Regatta is held as an end of year pursuit race starting off Portsmouth, NH and finishing off the Star Island Resort on the Isle of Shoals, NH.
Tom Brown, PRO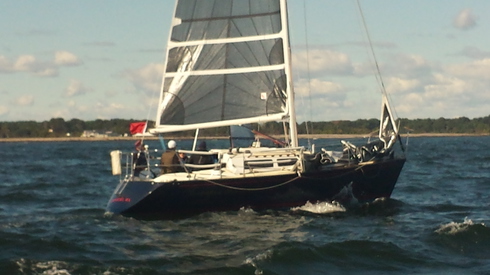 Terrapin, Frers 30 (Sexy black sails!)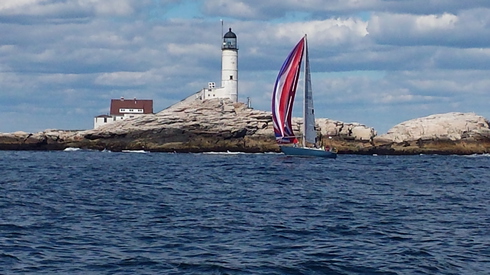 Valadare, C&C41 at Star Island Light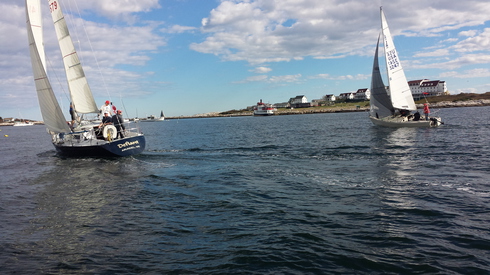 The top finishers, Frers 30, DEFIANT, and J24, second by a nose.
The race featured a nice breeze, no breeze, a nice breeze, no breeze and then the race ended. And the wind blew up to 20 knots until we left that evening.