I got my Christmas present for 2019 when Averisera launched this morning. Scott of Nauset Marine picked up the boat in the Queen Anne Yard and trucked her to the launching ramp at Harwichport Boat Yard. Corey showed up with his boom truck and we put the twig on and Averisera look like a sailboat. Well, the boom and sails are not installed but you get the idea.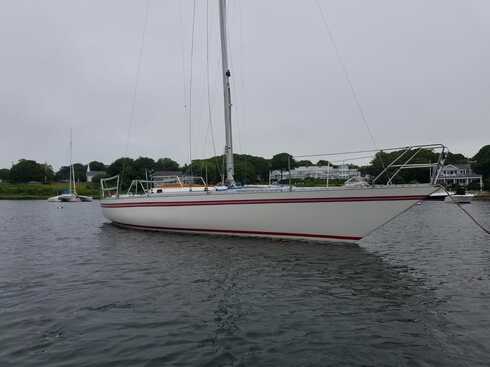 She swims!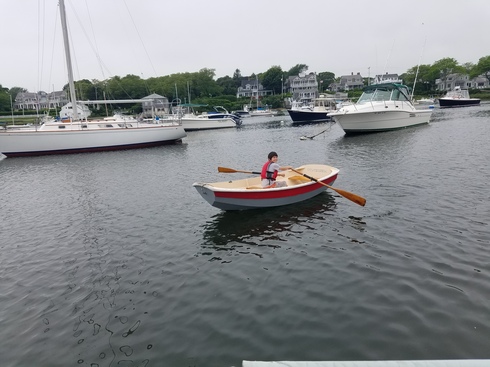 Some kid keeps rowing around in my dinghy.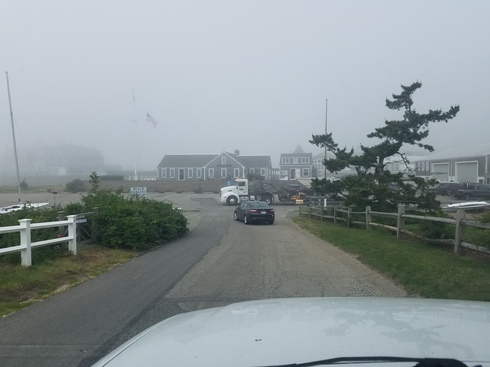 Fog? We must be on Cape Cod.
I also met Mrs Hayes who owns the J22, Haze, and lives in a house next to the boat yard. Her house predates the boat yard. We talked sailing and other common interests. It is always a lot of fun to talk sailing in the boat yard and she is very nice. Hope to speak with her more often. Our mast was in her back yard all winter as her house is adjacent to the boat yard and that is where the boat yard boys put masts. Next winter I will keep the mast and the boat together.
I caught a couple pictures of what we think are beach plums in bloom. It looks like snow in summer. This is in Chatham near the old weather balloon station. Pretty scene.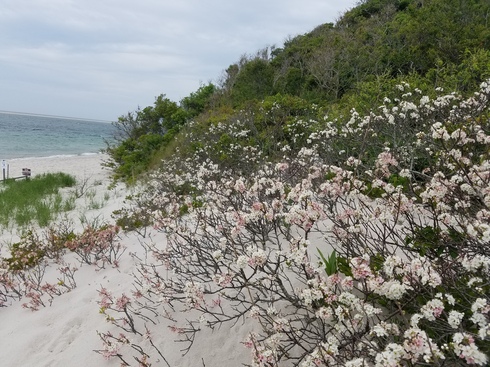 Oddly, no leaves. Maybe just an aspect of this crazy wet and windy spring...?
Today is also my dad's birthday. He'd have been 93.