June 2020 Archives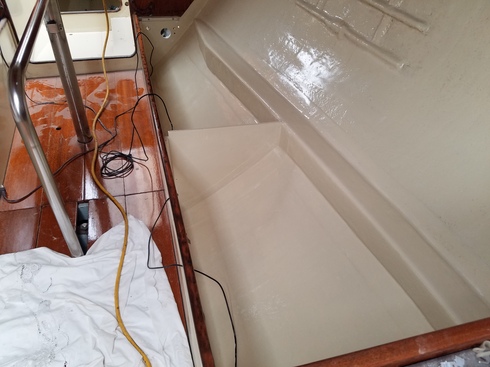 Renovation of starboard side under the berth. Removed the water tank which occupies the forward section and then sanded the surfaces. Note to file: use a small sander and make less dust! The area was not too bad as I keep after it. All the places I could not reach had mold and I can't imagine that's healthy.
Some of the "fiddly bits" in the garage getting a coat of varnish. Above the table is our Skerry still in winter storage. The new, as yet unboxed, Eastport Pram CLC kit lies alongside.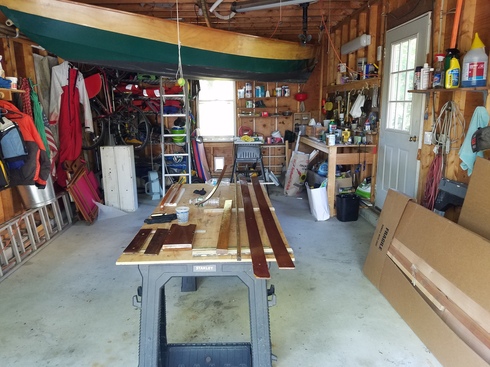 Prep work on the area under the starboard berth follows: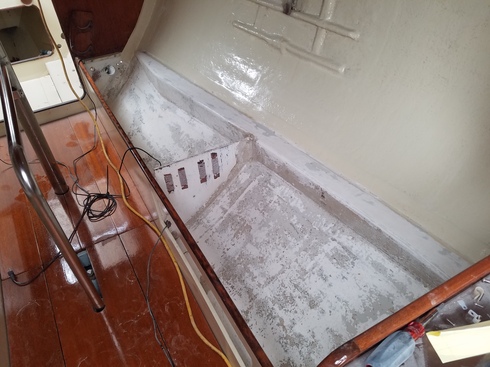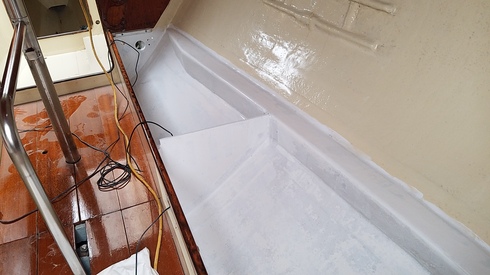 Flat white primer makes a good bonding coat for the following top coat. We have had good results with this system and it is not expensive.
reno stb side
About this Archive
This page is an archive of entries from June 2020 listed from newest to oldest.
May 2020 is the previous archive.
July 2020 is the next archive.
Find recent content on the main index or look in the archives to find all content.
Categories