Cold winter sky after the first big snowfall of the season.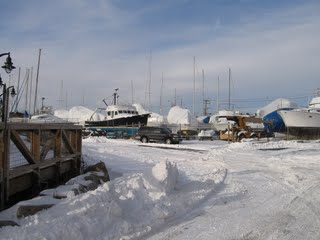 AVERISERA in winter wraps in Chelsea. One of these days, I'll go down and start working!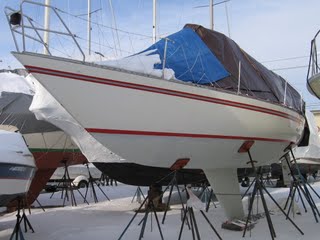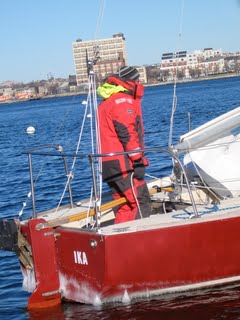 During the Thanksgiving break, we drove to Apex, NC. On the way, we stopped for the night at a comfy hotel in Chincoteague, VA. A new bridge is going up and this tiny tug was working at the site. Our drive down the Delmarva coastline was stunning.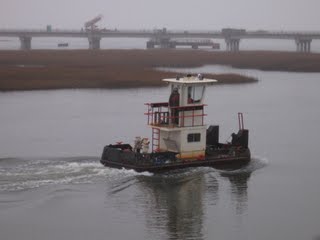 Merry Christmas to All
Norman and Elizabeth