February is almost over. Rumors of a thaw are in the news. Don't believe it!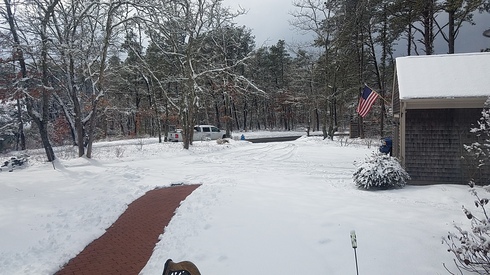 View out the front door of our house on Main Street in Harwich. Fortunately this winter we have not had much snow and keeping the walk and drive clear has been easy-ish.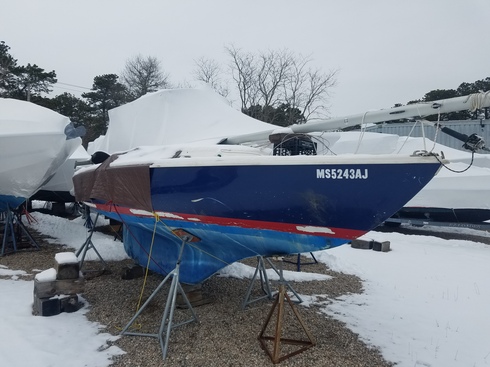 Our "new" boat, the Ensign, covered in ice and snow. In a few months we will be busy dolling her up for a summer of sailing, all three generations.
Daughter Laura sent over a picture she found with a couple questions. Here are some things from the old days.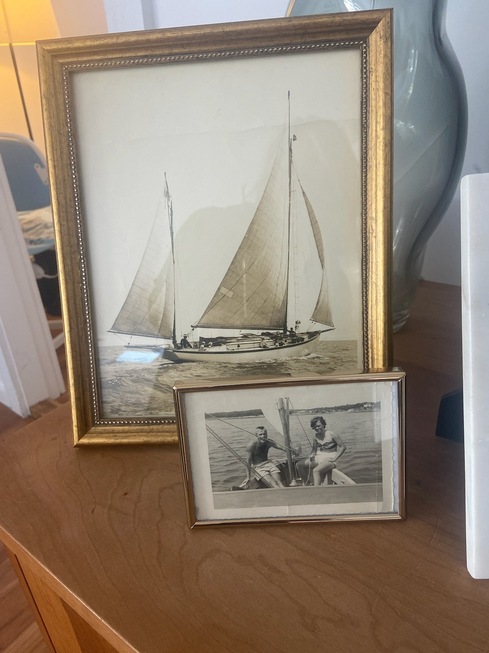 Thetis in the summer of 1958 on Nantucket Sound. The next year had her re-rigged with new spars, sails, running, and standing rigging. My grandfather, Captain White took the picture from our dinghy. The smaller picture is of mom and dad around the time of their marriage in '48 or '49. They are sailing a 26 foot lifeboat which they later used for a six month honeymoon cruise. They were a rugged couple. Thanks for getting the pictures framed, Laura.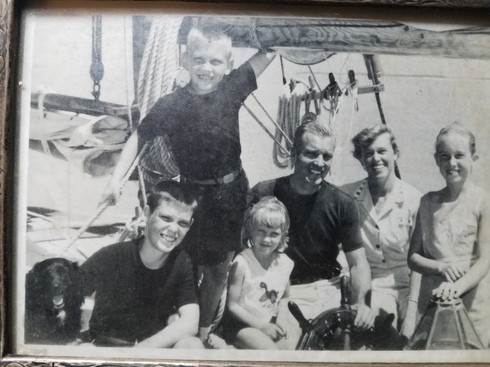 Martin family at Charleston, SC in the Spring of 1961. We had just sail in from the Abacos, probably West End. It was our first overnight in a year of cruising. (Blacky the dog, Norm, Bobby, Patience, dad, mom, Muffie)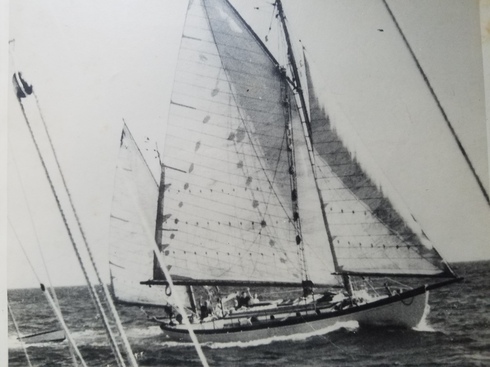 Our 48 foot Alden yawl, Thetis, sailing away from Hatchet Bay, Eleuthera, Bahamas, 1961. The picture was taken by a fellow who wrote a cruising guide to the Bahamas in the 50s and 60s. The picture appeared in the book for several years afterwards.