A friend asked some questions about our mast so here are some pictures and comments. the rig is presently on saw horses in a marsh next to the Harwichport Boat Yard. There are a couple other spars wintering there as well.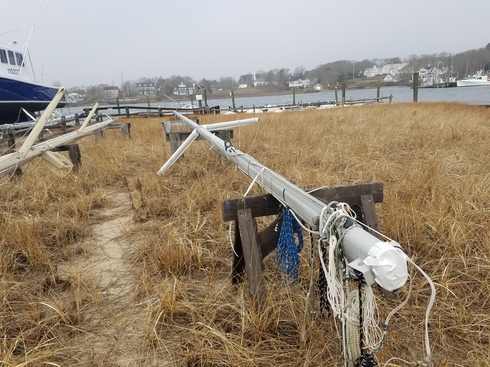 The entire mast, at rest. The boat yard boys shim the horses so the mast is straight. Everything is off the ground.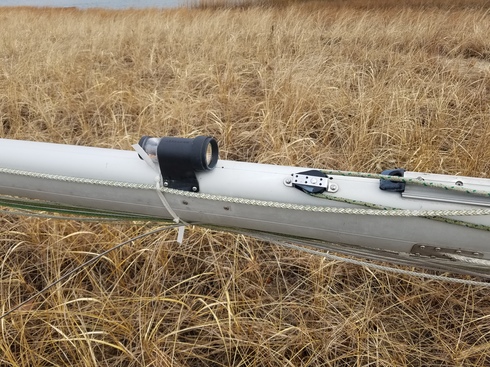 New steaming and foredeck light fixture.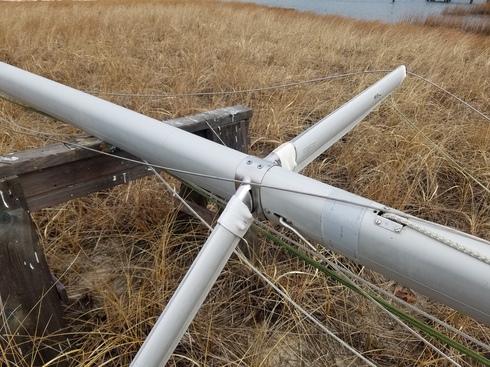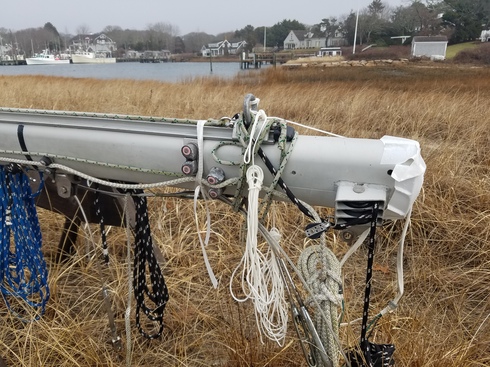 Mast base. Deck stepped spar.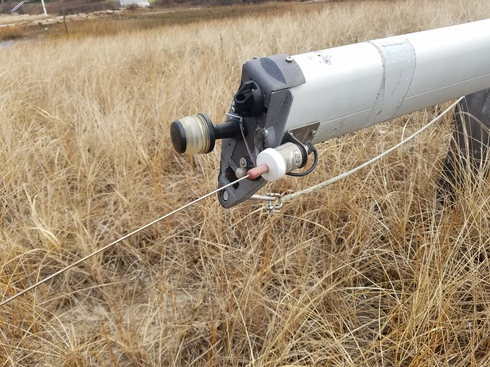 Mast head. Plans afoot to install a tricolor and move the VHF antenna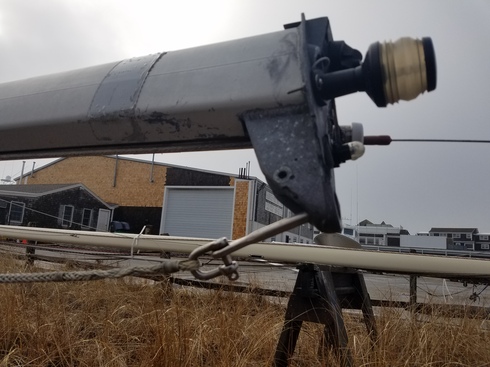 Mast head view, 2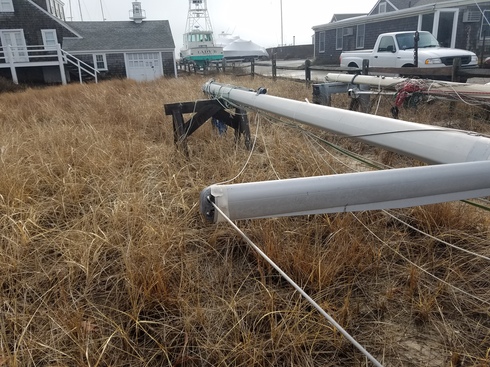 Spreader end fitting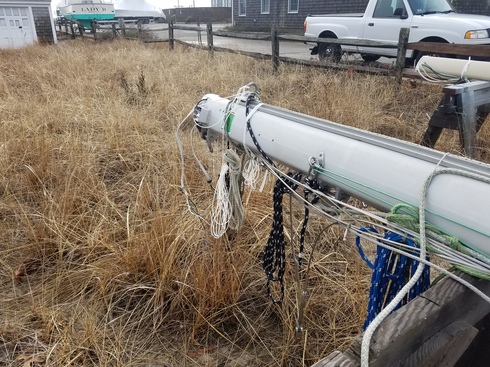 Lower portion of mast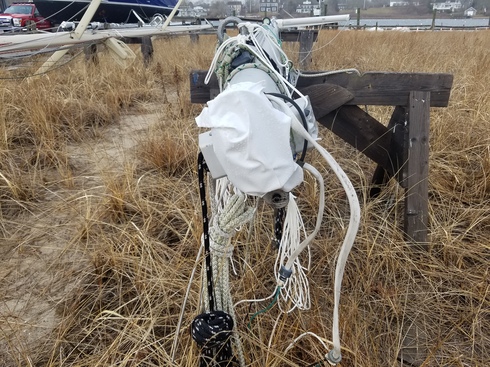 Mast step sealed against nesting birds