Kids under shrinkwrap... aboard Averisera, late December 2015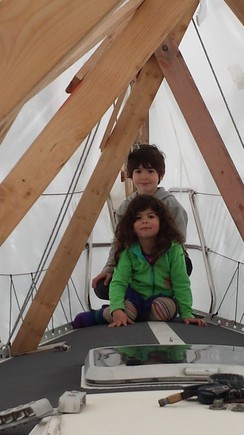 Went for a walk on the Outer Beach in Truro on Christmas Day. Surfers were out carving up nice smooth swells. It was fairly warm and we returned only because it was getting dark. A couple days later, the Cambridge grands showed up for some fun with us while their parents probably took a nap. We walked through the woods behind our house to the boat yard where Averisera is stored. It was interesting to young Zephyros to see the keel. Now his boat drawings show fin keels.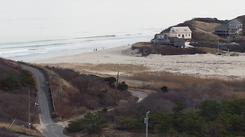 Balliston Beach. Once in a while, the Atlantic breaks through and washes over Cape Cod and into Cape Cod Bay.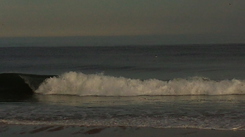 A nice tube at Balliston Beach in Truro MA.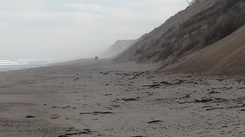 Fog rolls in off the Atlantic near the high bluffs of Truro, MA.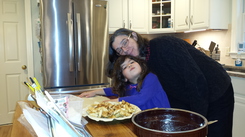 Apple pie.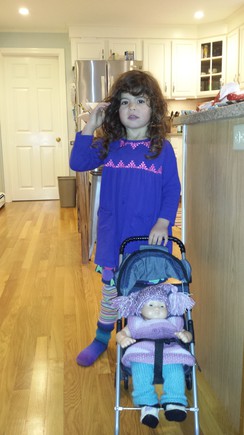 Marina and her doll who got new clothes knitted by grandma.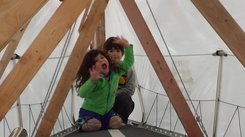 Someone lives aboard?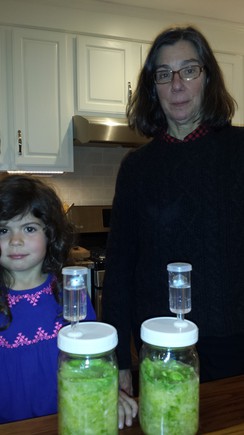 I could have gotten this a little better composed. Grandma is stifling a laugh about making sauerkraut. Marina thought it was fun and will try the food when it has properly fermented.
Later in their visit, Z found some line and a bag of flags which he rigged up in the trees. Imagination!