October, 2008, after Hurricane Omar quickly transited the USVI and BVI Norman arrived on island to begin a winter of sailing instruction with Rob Swain Sailing School at Nanny Cay Marina on Tortola, BVI
www.swainsailing.com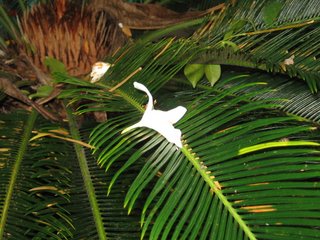 Omar came and went during the very early hours of Thursday the 16th. How hard did it blow? Not very. This delicate flower blossom drifted down to the palm frond that evening. The tree above was in bloom with many blossoms still in evidence.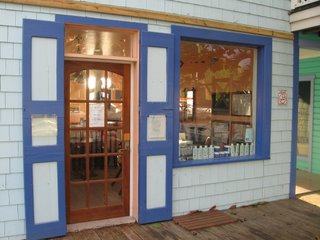 The office at Nanny Cay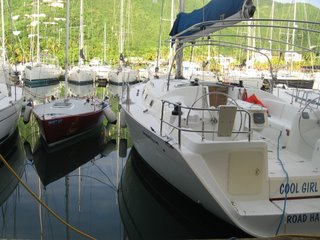 Our new Beneteau Cycladies 43, COOL GIRL, and our IC24, LITTLE GIRL at rest in the lagoon.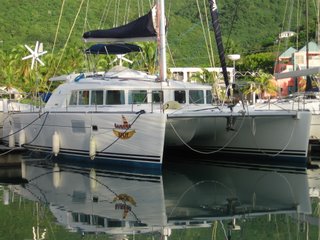 Lagoon 440, BANANA SPLIT.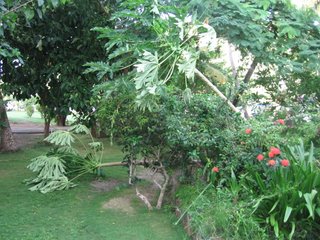 Papaya trees, not know as being very durable, fell down during the storm.