We have two 102% jibs, the Heavy 102 and the Light 102. Yesterday I lay the heavy atop the light and here is the difference. The Light 102 has positive roach supported by battens. The Heavy 102 is a standard hollow roach head sail.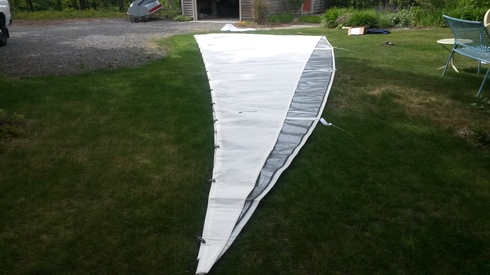 Doug Pope of Rockland, Maine made both sails.
When we bought the boat (ex-Best Revenge) we had 150% and 130% genoas. They proved too big for us in any breeze so we removed the genoa deck tracks and settled on the 102% size.