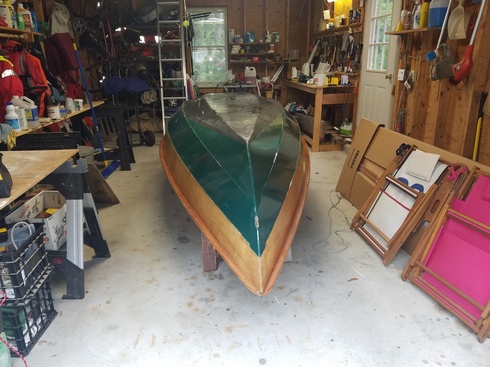 The Skerry, Zephyr, has been in the water for the summer and needs a clean-up. We put her in the shop for a coat of varnish inside and out. We expect to sail it well into the Fall of 2020 as the kids are here more with home schooling.
In a couple days, I will flip the boat over and do the inside varnish. Boat will look stunning.
I still have Averisera's new pram to build. It is waiting in the box.
Classic end-of-summer image, rosa ruggosa hips and one last bloom.