February 2017 Archives
We have had some swings in the weather this February. It seems that the middle of the month will be snowy, windy, and "wicked" cold. After a warm days working outdoors around the house, it snowed. What makes it all the more tolerable is the sun. Sunrise and sunset times are spreading apart. A sunny day after snow is very pretty. Maybe invigorating?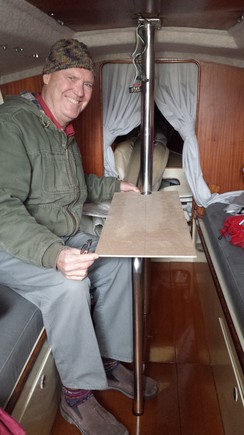 We assembled the table saw, moved it outdoors and started making a template for our new main cabin table. Here, Norm tests the template which was close. A few notes about adjustments and we'll soon be dining in comfort.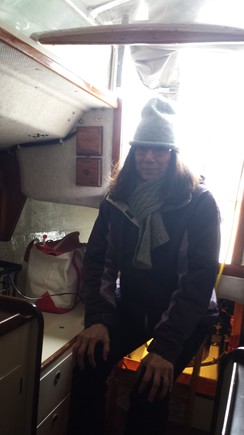 Elizabeth looking ridiculous in her knitted cap. Making suggestions for adjustments to the new salon table.
Could not see out the window. Snow was frozen onto the screen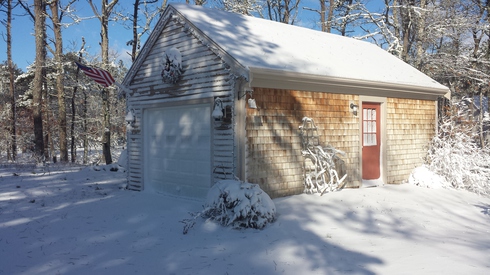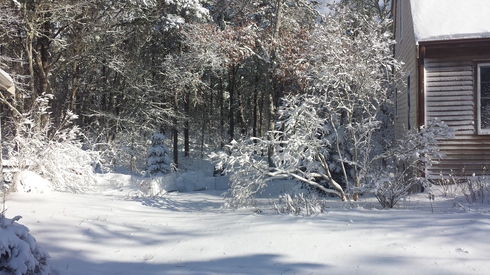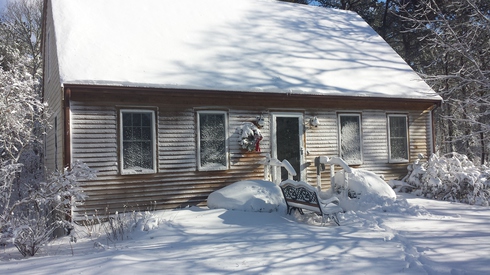 Normal Cape Cod snow event. Thankfully, we are not facing the 2015 snow events. We had over 70 inches of snow that winter.